CCNP (Cisco Certified Network Professional)
Overview:
Cisco Certified Network Professional (CCNP) Routing and Switching certification validates the ability to plan, implement, verify and troubleshoot local and wide-area enterprise networks and work collaboratively with specialists on advanced security, voice, wireless and video solutions. The CCNP Routing and Switching certification is appropriate for those with at least one year of networking experience who are ready to advance their skills and work independently on complex network solutions. Those who achieve CCNP Routing and Switching have demonstrated the skills required in enterprise roles such as network engineer, support engineer, systems engineer or network technician. The routing and switching protocol knowledge from this certification will provide a lasting foundation as these skills are equally relevant in the physical networks of today and the virtualized network functions of tomorrow.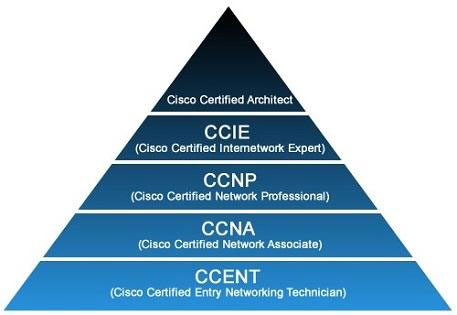 Pre Requisites:
No Prerequisites.
Duration:
60 Hours.
1.0 Network Fundamentals
2.0 LAN Switching Technologies
3.0 Routing Technologies
4.0 WAN Technologies
5.0 Infrastructure Services
6.0 Infrastructure Security
7.0 Infrastructure Management
Benefits of getting training with LCT
The Certification increases your knowledge with a global Cisco Certification in networking and ensures your skills and education experience by theoretical as well as by the practical understanding of a subject.
The better qualification gives you better profiles at the better package, therefore a candidate with CCNA Certification always has better opportunities over non-certification holders.
Satisfaction comes with the growth rate in career and salary, and the CCNA Certification provides you with the both of them.
A global Cisco CCNA Certified is a valuable certification and obviously provides respect to the candidate and the company always respect such persons who bring growth to the business.
A candidate having CCNA Certification can earn its promotion easily compared to the non-certification holders.
Course Outcome
After completion of the course the student will be able to manage Network for a small Organization
Students will become familiar with Routers & Switches.
The course is designed to aid participants in acquiring skills that would help them in Configuring & Troubleshooting Routers and Switches.
Students will become familiar with Infrastructure Services like DHCP,ACL,VLAN,VTP,etc.,